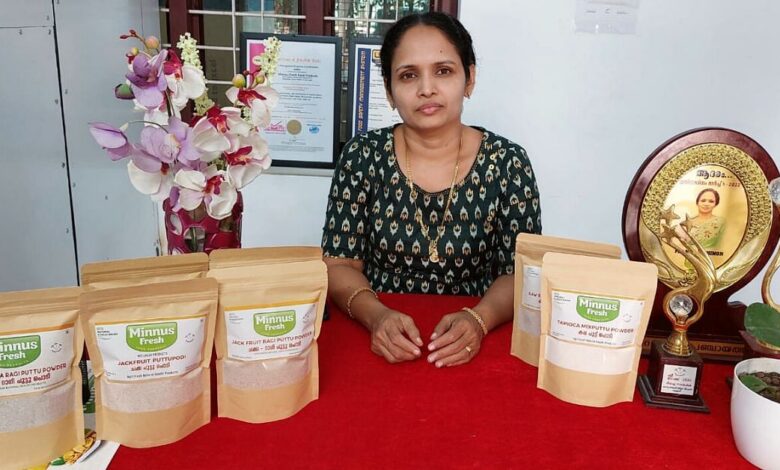 We all possess immense potential within ourselves and are more than capable of achieving our dreams if we are willing to work for them. We have been taught that hard work pays and we should never shy away from it but working smartly is equally important. There will always be more problems than solutions but if we are willing, nothing is impossible. However, we often fail to realize and recognize our own potential. We get so accustomed to the life that we are leading, we fail to ignite that spark within ourselves. So, how do we fix it? How can we work at our full potential? Well, this isn't a one-solution-fits-all kind of problem.
Like each individual, everyone has a unique journey and their own experiences that turn their lives around. The good part is, we live in a huge world and there is no shortage of people whose journey can inspire us.
One such individual is Francy Joshimon who did not give up in the face of adversity and channeled her full potential for personal as well as the greater good. Francy hails from Karalam village in Thrissur district, Kerala. She is the founder of Minnus Fresh Food which produces organic food products from natural ingredients and is completely free from chemicals and preservatives. She turned her life around and is benefitting innumerable people out there from her products. How did it all happen? Let's find out!
In the face of adversity
In 2018, Francy received the earth-shattering news of her father being diagnosed with cancer. He was advised to follow a healthy diet along with his treatments to help battle the disease. It was then she realized the shortage of healthy and organic food items in the market. It was next to impossible for her to find genuine food products for her father. Unfortunately, a few months later she lost her father and this incident changed her life. Instead of drowning in her sorrows, she made a firm decision to look for healthy alternatives and help everyone in her power so that they don't have to face the loss that she incurred.
She started Minnus Fresh Food, named after her daughter, out of her house with a small variety of jackfruit-based items. The company was started with a small team of women who prepared homemade jackfruit puttu powder. Francy had done her homework as at that time, jackfruit wasn't well known for its various health benefits. She had conducted extensive research on the subject and consulted numerous specialists from Kerala Agriculture University, namely Dr. Sudheer, before launching her product line. She also created immunity boosters and healthy mixes from jackfruit and millet, all the while educating people about the health benefits.
Her products started gaining traction and were circulated primarily amongst cancer patients in nearby areas with the help of the community and various social groups.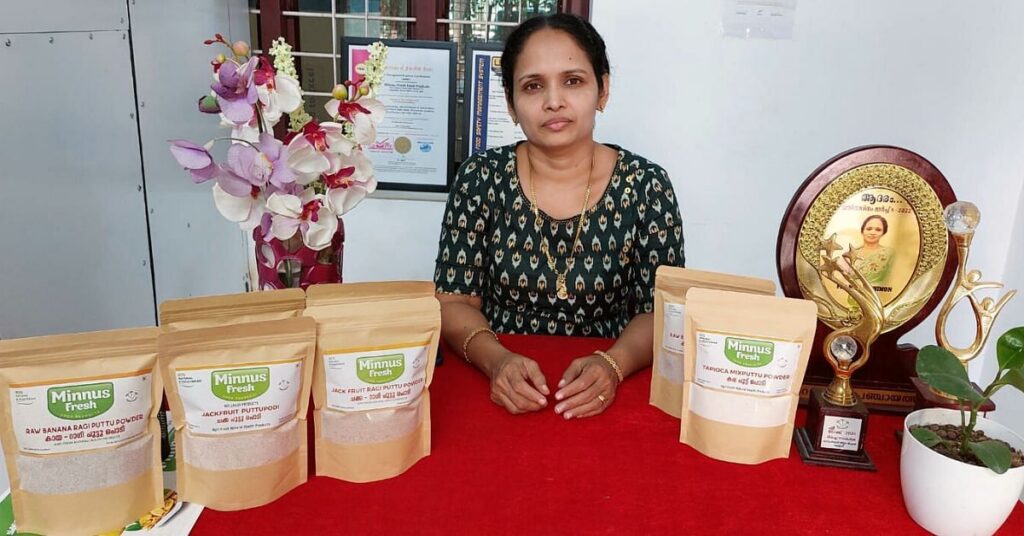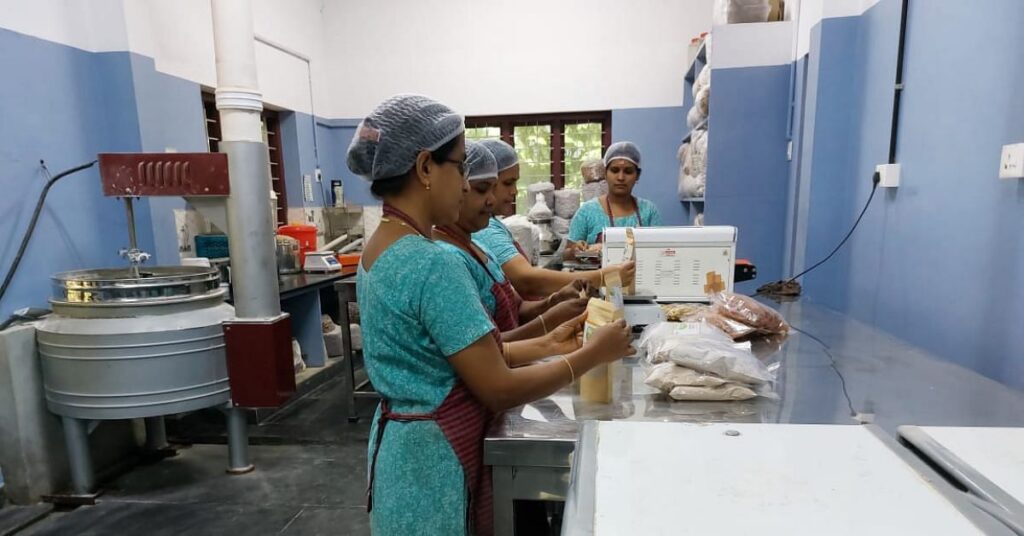 From Kerela to U.A.E
Francy continued her research and looking at the response decided to expand her business out of her home. She set up a processing unit in 2019 using up all of her savings. She along with her husband invested close to Rs.30 Lakh of their own funds to set up the building and procured a loan of Rs.15.5 Lakh for the machinery. Her unit was inaugurated by honorable agriculture minister Shri V.S. Sunil KumarThere was no turning back from this point onwards.
She began introducing new product varieties and expanded her offerings by including various raw materials like tapioca, wheat, millet, bananas, etc. All the raw materials are procured from nearby farms and are of premium quality and organic. They are thoroughly cleaned and dried before being processed into other products.
The farmers of her village and neighboring areas often find it difficult to find a steady market and outflow of their products. Because of Minnus Fresh, they get a reliable market and are paid fairly for their goods. In addition, she also grows rice on her own land, harvesting about 2,5000 Kg of rice annually. It is an important raw material for her products like puttu powder.
Currently, the company sells 400 Kg of puttu powder, 250 kg of chips, 100 kg of rice powder, and 50 kg of health mixes annually. The products range between Rs. 50-350/- amongst which different varieties of Puttu Powder are her best-sellers. She makes various powders, baby food products, and food items specifically for people suffering from high sugar and cholesterol levels. All the food is prepared by a group of women who have found stable employment because of Minnus.
Minnus Fresh, having a humble start from home business has international reach today. Her products are locally available in Kerela, sold via social media, and exported to U.A.E where her products are quite in demand.
Uphill battle
While her journey seems straightforward, this wasn't the case. She made her products without any preservatives and chemicals and therefore encountered the issue of shelf life. In order for her products to remain fresh and nutritious,, they had a very short expiration date. This issue was a major hurdle in promoting and selling her organic offerings. To overcome this issue, she consulted experts from Kerala Agriculture University and made some tweaks to her process. As advised, drying each item as per its moisture content helped, and after 6 months of rigorous testing, she was able to battle the issue. With an increased shelf-life and premium quality, organic, one-of-a-kind products Francis was able to expand locally, nationally, and internationally and aims to take her business to further heights.
Francis had no fancy degree and didn't go to any specialized colleges for education related to her field. She is a 12th-standard graduate who didn't let anything stand between her vision and dreams. She is living proof of the sheer determination and hard work. No matter what the situation was or how many hurdles blocked her way, she found a way ahead and is now prospering beautifully from her adversity. She is a true inspiration to all of us who are burdened by excuses and our own personal issues. If you can dream it, you can achieve it, and then some more!
Source: Youtube, Krishijagran
Image Source: The Better India