From the Indian Grassroots
Anita Ahuja climbed the mountain of waste, turned it into a goldmine that provides livelihood to marginalized communities and has a turnover of Rs.1 Crore
Our nation has been struggling with over population, poverty, and waste management issues for a very long time. It is a vicious cycle as more people equals more waste. Indians are finally aware about the consequences of mistreating Mother Earth and are trying to work out solutions in order to heal and save the planet. It is a long journey as adapting sustainability as a lifestyle takes time, effort, and change of mindset. We now have the gift of advanced technology and plenty of ways in which we can manage waste on a personal as well as industrial level but still our mountains of garbage are bigger than ever. Our water is polluted, air is poisonous, natural resources are becoming scarce and climate change is disrupting the balance of things faster than we can fix it. What do we do to survive, to ensure a healthy planet for our future generations? Let's find out!
Anita Ahuja is an environmentalist and a change maker who climbed the mountain of waste, turned it into a goldmine that provides livelihood to marginalized communities and has a turnover of Rs.1 Crore. She is saving the planet, and it's people and also making it profitable. If you are looking for a woman who can do it all, here she is. Anita Ahuja has given sustainable fashion a new voice and has been exporting her products outside India for over a decade. She does this by uplifting a huge chunk of society that has been shunned and forgotten about. Read on to take inspiration from her journey.
Conserve India
Anita Ahuja is a resident of Delhi, India. Looking at the heaps of garbage dumps and the plight of rag pickers and slum dwellers she decided to conserve her planet and the people. She started her journey by getting together a group of friends and family together and work on samll waste management projects. They collected waste from houses and segregated it in a park. The kitchen waste was turned into compost and plastic waste was put aside. This project wasn't that big a success as plastic waste was still unmanaged. Anita took this as an opportunity and started planning and researching on the same. In the year 1998, she co-founded a NGO called Conserve India along with her husband Sulabh Ahuja. They initially started lobbying for better energy efficiency. The goal and mission of this NGO was to support sustainable development in India. She also founnded a resident welfare association with 3000 members which became a full time association in the year 2003.
Anita also wanted to enrich the lives of poor and marginalized communities. She started experimenting with ways to reuse plastic waste and made some products like tarps stitched together for shacks of slum dwellers. She also tried her hand at accessories by pasting polythene bags onto cardboard and canvas to create small knick-knacks like the pen holders, file folders, etc. While toying with several ideas, this duo created items by recycling plastic and putting artwork on them. In the year 2003 they displayed their products at Pragati Maidan trade fair and received an order of Rs.30 Lacs. In the year 2004, Conserve India turned into a social entrepreneurship model, committing to sustainable innovations.
Another issue that became evident to her was the poor handling of waste in Delhi. This is an unorganized sector and waste pickers scrounge these garbage mountains to look for things to recycle and earn some money. They work under extremely hazardous conditions and come in contact with toxic and infectious waste. Anita took a pledge to help better their lives by providing them with identity, a voice, and a stable job. After spending some years in research, Anita found out a way to recycle and upcycle plastic waste into HRP or handmade recycled plastic. In 2008 they successfully patented a leather-like material made from single-use plastic bags.
Fighting poverty with Fashion
Conserve India for the first time ever figured out a way to recycle plastic waste by hand. They started training the immigrant and illiterate community of rag pickers to learn this technique and make high quality products from them. These communities have no recognition and consist of immigrants to moved to Delhi looking for a way to feed their families. Even by risking their lives everyday, they didn't earn enough to afford proper meals and a place to call home. Conserve India, for the first time in their lives provided them with an opportunity to earn their keep, educate their children and learn an important trade. Conserve India employee cards also gave them an identity, rights, and a chance at fair pay. They also ran a campaign called Recognition for Ragpickers. As part of this, the organisation is trying to persuade the Delhi government to recognise 150,000 plus community of ragpickers and give them a right to fair wage.
All of this could happen due to the invention of HRP.
Handmade recycled plastic is made by processing the plastic waste collected from garbage dumps, old tyre tubes picked up from roads and discarded pieces of fabrics by pressing them into sheets. The processing of all these raw materials is done in an energy-efficient way and everyone who works at Conserve India gets fair pay for their hard work. Anita didn't just solve a big environmental issue, she also turned it into a profitable business. Since the processing, up cycling and recycling is carried out in a cost-effective manner, the organisation has enough money to help these waste pickers. In collaboration with designers, Conserve India started making high-end fashion items like handbags, wallets, shoes and belts from HRP. They then collaborated with trade fairs to market these products that launched them abroad. Soon Conserve India was recognized globally for their unique technique and great products.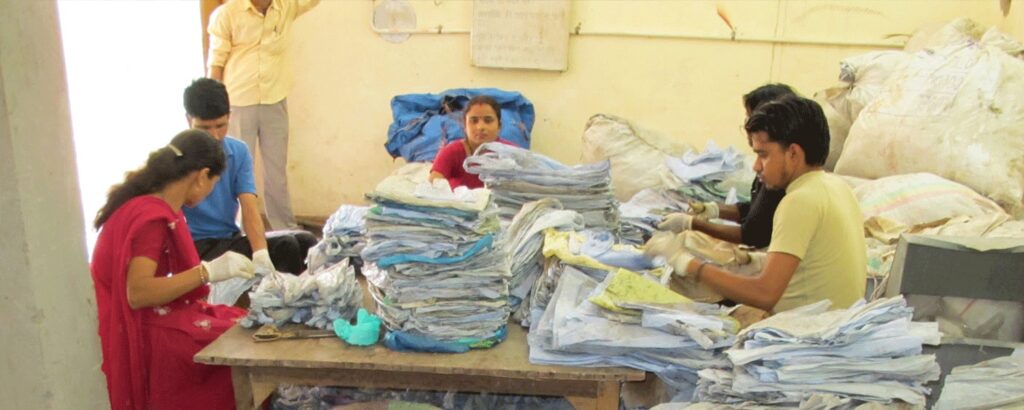 CWG Waste Management
In 2010, India hosted the CWG in Delhi. The event holds bitter-sweet memories in the nation's hearts but it did create an exuberant amount of waste. The government came up with its own ways of handling and managing this surplus of waste. However, Conserve India saw this as an opportunity to implement their ideas and tech into generating products of market value. This resulted in a successful upcycling drive that helped them launch a line of accessories and handbags globally. Anita and Sulabh consulted an Australian sustainability professional, Liz Franzmann, about implementing upcycling techniques. Upcycling was a new concept at the time and Conserve India managed to implement it with perfection. This marked CWG as the first international event using upcycling.
Conserve India was able to turn 25 tonnes of waste created by CWG into marketable products. The products were sold at a price higher than their production value and sold in the international markets. This also helped the poorest of communities earn wages that were much higher than an average waste picker. The event also promoted these communities and raised a lot of awareness nationally and internationally. The products were envisioned to be sold in the U.S.A. and Europe due to better price points and acceptance but to their surprise the Indian market also showed a great response and acceptance of products generated from waste.
Lifaffa
In the year 2017, Kanika Ahuja, daughter of Anita and Sulabh Ahuja created a brand called Lifaffa that creates and markets up cycled products in India, the USA, and Europe. Kanika joined her parents' NGO in the year 2016 to help them battle the fight against plastic waste. Although initially her parents didn't want her to join this line of work, her life somehow led her onto the same path. At the time she realised that Conserve India had become an export house of sustainably made products and it was time they took a break, reassessed and turned it into a brand. With the launch of Lifaffa, Kanika did just that.
"The objective of Lifafa was to train groups in upcycling discarded plastic bags and move towards a decentralising production system in India"
Kanika took advantage of Conserve India's rich network of buyers. They started training marginalised groups of people to make these products, which were then marketed under the brand name of Lifaffa. Approximately 12 tonnes of discarded plastic is being upcycled into wallets, bags, laptop sleeves, table mats, etc, annually, which reduces the plastics from ending up in landfills. The company crossed the Rs 1 crore revenue mark in 2020 and aims for even better sales moving forward. Conserve India and Lifafa have been able to achieve a circular economy and lead by example.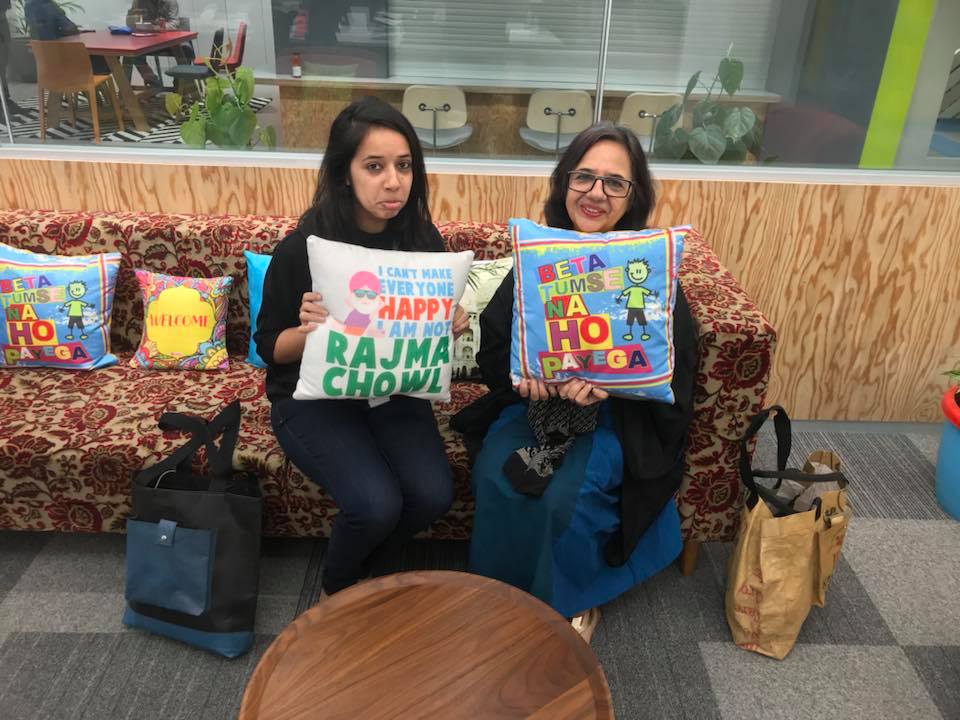 Impact
Conserve India has been standing true to their values for 2 decades now. 360 tonnes of plastic has been recycled up to date, 2800 people trained in upcycling process, 150% increase in income of waste pickers, 24,000 Kg of plastic is recycled annually, 3,600 plastic are up cycled annually, and 53,000 Kg of C02 has been avoided. The Ahuja's have successfully created a viable business, patented materials and new technologies, provided a stable source of income to so many households and proved to the world that sustainability and fashion can co-exist. Our garbage dumps are extremely valuable and there are conscious consumers all over the globe, waiting for sustainable alternatives to help save the earth.
If we are willing to create new things with their proper end of life in mind, our garbage problems can be tackled sooner than later and be profitable at the same time. The Ahuja family didn't start their NGO with big business plans but their honest and hard work led them to prosperity, helping and benefiting all the lives they touch. Their products can be bought from their website Conserve India and Lifaffa.
Source: Sugermint, The Better India