Spotlight Stories
This  Differently abled woman didn't let polio or paralysis or even a severe heart attack keep her from achieving her dreams and helping many more along the way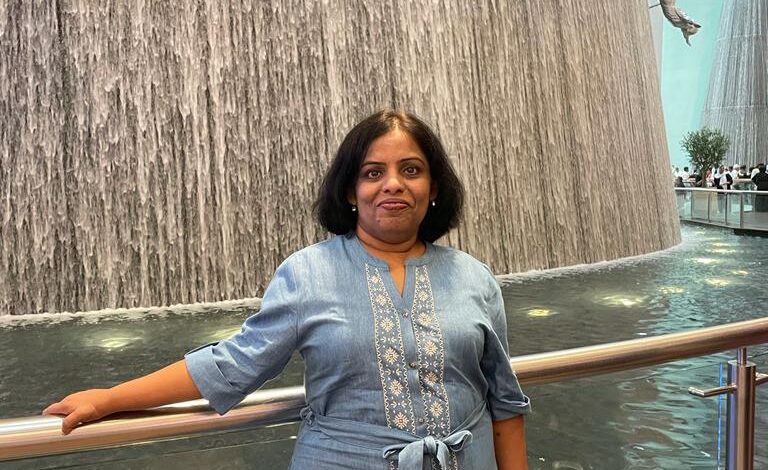 Sometimes in life, the unexpected happens and changes us forever. There is so much entirely out of our control and we simply can't comprehend the reasons behind unforeseen twists and turns that life throws at us. What we can control is how we handle tough situations and turn them around through hard work and perseverance.
One such warrior is Ms. Priya Nahar, founder of Yash learning classes, Pune. Priya, like any other kid, was a happy and healthy child until 6. She, unfortunately, got a polio attack that left her paralyzed and bedridden for 2 years. She completely lost feeling in both her arms and one leg. She couldn't go out and lead a normal life like other kids but she did not give up.
With the support of her family and an excruciatingly difficult journey, she started improving. She had to re-learn how to stand and move which eventually led to walking. She re-joined her school in 1st standard at the age of 8-9 after a lot of treatment. The journey forward wasn't easy and when most people would have given up, Priya decided to persevere and become an independent individual. Her physical limitations and financial hardships might have derailed her plans but never wavered her confidence and the will to succeed.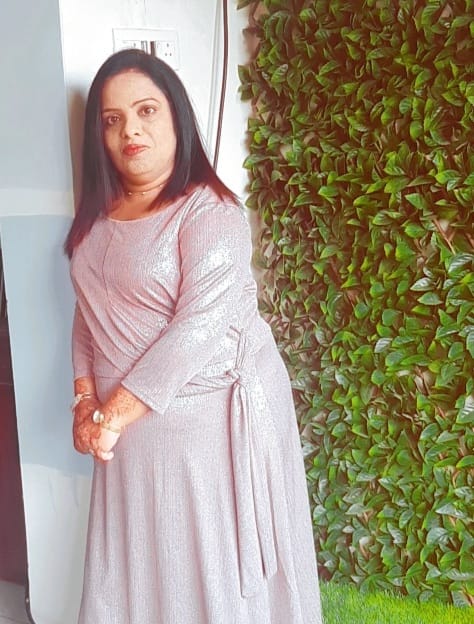 The inception of the Yash Center
Being a bright student and possessing a keen interest in academics became her obvious career choice. She had secured 1st position during her academic years until class 10 and graduated from school with flying colors. She completed her Masters in commerce and began thinking about a career. It wasn't that easy for her as till this time she needed physical support to stand up and move. Going out and working in a crowded office was not a safe option for her. Due to this reason, her family didn't allow her to risk her life and start working. Being the eldest amongst her siblings, she had to find a way to make ends meet and support them. Despite all these problems, she found a way to earn her bread and butter. She commenced her teaching career in a small room by providing coaching classes for 3 students in the year 1995. That small room soon turned into a big and successful learning center having taught more than 2000 students and counting.
" Tinka Tinka Karwaan Ban Gaya"
Priya said that at that time society wasn't as evolved and inclusive as today. People with physical disabilities were often presumed to be mentally challenged which robbed them of opportunities that any other 'normal' kid had access to. She was ignored and alienated in school but she keeps a positive attitude about it saying that it helped her focus on her education and laid out the teaching path in front of her. Looking back she feels there was no plan B and she had to make it work.
Yash learning center was founded by Priya and is now run by her with the help of a total of 15 highly qualified and talented faculty members. The coaching offers classes for CBSE, ICSE, IB, and IGCSE Boards for MATHS, PHYSICS, CHEMISTRY, and BIOLOGY, from 5th to 12th std students. The courses allow a limited number of students in order to pay attention to each individual and bring out their capabilities.
Priya wanted to prove to herself and the world that there is no such thing as a physical disability but a different ability, and she did just that. A lot of her students are now excelling in their respective fields which gives her the will to keep going. Along with the satisfaction came financial independence for Priya and she used it for a noble cause.
The inception of the N.G.O

Priya finds her strength in her family's support. She is the eldest amongst her 3 siblings who are settled and are working in their respective fields. She chooses to remain single and considers her family, her backbone. It was because of their support and hard work that she was able to stand on her own feet (literally) and build a life for herself. She wanted to do the same for other differently-abled people out there. She understands their plight better than anyone and while she had her family's support, many of these people don't have that luxury as well. Priya felt that they might lag physically, but they possess the immense caliber and decided to help them channel it and turn their lives around.
" Waqt se pehle aur Kismat se zyada kisi ko nahi milta"
She, therefore, started an NGO in 2017 called OPAL FOUNDATION FOR BETTER FUTURE. It is a safe space for physically and visually challenged students. The organization helps and trains them to pass competitive exams. This later helped them initiate their careers and land government jobs. They are now able to support themselves and their families. Priya considers herself a proud single mother of 30 kids.
She gets immense satisfaction in helping them and seeing them reach unimaginable heights in their personal and professional lives. The NGO is funded by her as her earnings from Yash classes are used up in running OPAL.
Just when it seemed the dark clouds had finally lifted and things were settling down, Priya got a severe heart attack in 2019. She had to undergo surgery and while she was recovering the pandemic hit putting an unimaginable stop to the world. Her social and physical progress did take a hit but her spirit was stronger than ever. She took these hard times as a challenge and decided to dive head first and face it. She was awarded an Entrepreneur Excellence award in the same year.
Post lockdown she resumed her work and realized the need for physical fitness for all the people at her NGO. As per Priya, people with physical challenges face a lot of health issues post 40. She wanted to help them manage it and become fit. She started a fitness center free of cost for these people as she believes a healthy mind resides in a healthy body.
Currently, she gets physically challenged students majorly from remote areas of Maharashtra. She says that their network is much close knitted and strong than ours and therefore there is no shortage of people to help. They are usually ignored and pushed over by their peers and teachers who don't know how to handle them and don't bother trying. At OPAL, they are provided with food and accommodation free of cost.
Looking at her good work, many people have come forward to help. Her students from Yash classes volunteer their time as writers. A doctor has voluntarily donated her flat to help provide accommodation. Her friends and family often come forward and offer help in every which way they can.
Future Plans
Talking about future plans and her achievements she said, "Success is a journey, there is always a comma but there is no full stop"! On that note, with the help of a close friend who is a music enthusiast they have created an orchestra for kids at OPAL. She believes that different people have different talents and that academics is not the path for everyone. She is trying to build a network and a strong platform for them to shine and rise in this field. She has also created an all-India platform where people with special abilities can join and make music together.
She wants society to give differently-abled people a fair and equal chance. Giving an example for the same she said if you can't read a menu card, you take the help of your spectacles which don't tag you as disabled. Similarly, someone with physical issues takes the support of crutches and wheelchairs. Society needs to treat each individual with respect and inclusivity. Instead of ignoring them, a different approach is required for their learning and this is where we as a society still haven't evolved as much as we should have. Priya is often called a leader but she wants to create awareness and see people take the charge and lead the way.
Stating an example she says she felt much more independent abroad as compared to in India. The smallest of changes like putting an extra railing in public spaces go a long way. 

Priya says her efforts are not unnoticed and people are becoming aware. Recently, she was invited to speak at an international conference to discuss about the importance of physical fitness for people with disabilities. These events are a great way to spread awareness and get noticed by people who want to do good. Following this event, OPAL was recommended to a U.S.-based band who are now donating their earnings of September 2022 to OPAL.
Talking about her achievements she says that even if one person gets inspired by her journey and efforts and gains something in their life, it is her most significant and most important achievement.
"Duniya me kitna gham hai, mera gham kitna kam hai"
Priya did not grow up with a silver spoon in her mouth. With her father being ill and her treatment bills piling up, it was a hard time for her. Her maternal family helped out financially and she owes her success to her mother's care and devotion to her and the family.
She is an inspiration to everyone out there who is holding back because of various limitations in their lives. She is living proof of sheer will, hard work, and determination. Life closed many doors for her but she embraced every failure with open arms and took control of the narrative. The paralysis-struck 6-year-old kid has come a long way and has evolved into a successful entrepreneur cum caregiver. She understands the hardships of physical limitations and is helping others fight back the way she did for herself. Kudos to her success and her never-say-die attitude!